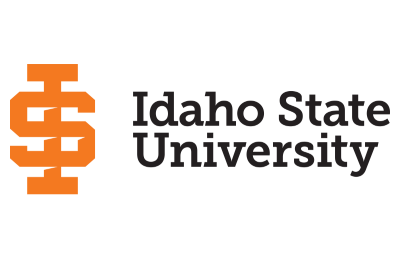 Job Description
Visiting Assistant Professor, Department of Community and Public Health (1945)
Pocatello - Main
Company Description
Idaho State University, established in 1901, is a Carnegie-classified doctoral research and teaching institution, with a culture built on trust, compassion, stability, and hope. ISU serves over 12,000 students in Pocatello, Meridian, Twin Falls, and Idaho Falls. Students and faculty at ISU are leading the way in cutting-edge research and innovative solutions. We are proud to offer exceptional academics nestled in the grand, natural beauty of the West. We invite you to apply to be a part of our University community!
Job Description
The department of Community and Public Health at Idaho State University (ISU) invites applicants for an immediate opening as a visiting assistant professor through December 2023.
This position can be performed from any of ISU's campus locations.
This person will primarily oversee a subcontracted project from the Idaho Department of Health and Welfare (IDHW) to develop and implement an interdisciplinary curriculum geared toward building the capacity of Idaho's workforce to respond to infectious diseases.
This will be accomplished by developing and teaching graduate and undergraduate courses in public health (e.g., epidemiology, infectious disease prevention, intervention, and care, rural health, cultural humility), both in person and online. This project will also involve creating online training modules for public health continuing education and community engagement.
We seek diversity and inclusion in our faculty, staff, and students to deepen our students' academic experience and enrich our campus community. Key responsibilities include:
Develop and teach public health courses
Maintain communication with partners at ISU and IDHW
Manage project budget, timeline, and reporting requirements
Coordinate infectious disease curriculum mapping across the Division of Health Sciences
Assist with program evaluation
All responsibilities will be under the direction of the Co-PIs
Minimum Qualifications
Earned master's degree in a health-related field
Ability to manage multiple, complex tasks with competing internal/external deadlines
Collaborate effectively with diverse colleagues
Knowledge of infectious disease epidemiology

Preferred Qualifications
A doctoral degree in a public health-related discipline is highly desirable
Previous teaching experience at the graduate, undergraduate, or professional level
Earned MPH from a CEPH-accredited institution
Experience with research coordination
Additional Information
You must submit your CV/resume, cover letter, and list of three (3) professional references, including current contact information. This position will remain open until it is filled; however, priority consideration will be given to applications received prior to August 31, 2022. Salary will be commensurate with education and experience. Benefits include comprehensive health, dental, and vision; life insurance; disability plan; employee assistance program (EAP); excellent retirement options and company contribution; and generous paid time off/sick leave accrual. All offers of employment are conditional pending the successful completion of a background investigation, provided by HireRight.
Posting Number: req1672
Type: Working 12 months per year
Position: Faculty Non-Tenure Track
Division: Kasiska College of Health Prof
To apply, visit https://isu.csod.com/ux/ats/careersite/5/home/requisition/1672?c=isu
Copyright ©2022 Jobelephant.com Inc. All rights reserved.

Posted by the FREE value-added recruitment advertising agency
jeid-e2ce167933fdbc47bba05a4671ed56b0
Education Required:
Masters Degree - MS