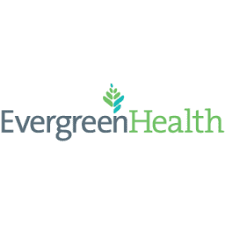 Kirkland

,

Washington

98034
Job Description
EvergreenHealth's Electrophysiology Program is looking for an experienced RN to join our well-established team. This position will provide nursing care through face-to-face or phone, by process of analyzing information delivered by the patient to sort out the need of appropriate care related to the severity of the concerns and symptoms represented. Provides patient education as needed for better care and compliance.

$35.09 per hour - $62.48 per hour, Depending on Experience

**Sign-On Bonus, up to $15,000**

Eligible for $10,000 sign-on bonus for 1-year current nursing experience with 2 years employment commitment.
Eligible for $15,000 sign-on bonus for 2-years current nursing experience with 2 years employment commitment.?
Job Summary:
Ensures the direct nursing care of patients is conducted within established standards of care, hospital and unit policies, procedures, and guidelines. May assist in the developing of case management protocols.
Primary Duties:
Provides continuity of care between the clinic, hospital, ER, specialists, Home Health, Hospice and LTC facilities.

Triages patients in person and via phone

.

Assesses the comprehensive nursing needs and develops a nursing diagnosis

or plan.

Consult

s

with providers to develop and implement plan of care.

Analyzes diagnostic / lab test results and relays that information to the providers

.

Communicates

critical results in a timely manner

with appropriate responsible providers.

Provides oversight of medical assistants to ensure patient care is provided within established guidelines and evaluates the outcomes of care

when appropriate.

Performs nursing visits within scope of practice

.

Trains medical assistants in collaboration with the manager.

Provides safe, family centered nursing patient care and serves as a consultant to the patients and caregivers

.

Performs other duties as assigned

by manager

.
REQUIRED for the position:
Bachelor's in Nursing (BSN) required within 5 years of employment if applicable
Licensed as a Registered Nurse in the State of Washington
3 years of Cardiology RN experience
Chronic care management and patient education skills
Ability to manage a variety of concurrent programs and projects effectively while Utilizing time, equipment and supplies appropriately
Current Healthcare Provider BLS certification by date of hire
Current Healthcare Provider ACLS certification by date of hire
Recent experience in hospital or ambulatory setting
DESIRED for the position:
Recent electrophysiology experience, either in EP Lab or ambulatory setting
Device care experience
*** We offer a full comprehensive range of benefits ***
Benefit Highlights:
Excellent Medical, Dental Vision benefits and Retirement Program
Free Parking
Professional development/Continuing Education/ Tuition Reimbursement Program
Employee Assistance program
EvergreenHealth is committed to providing the highest quality of care to our patients. The literature shows that having a Bachelor's of Science in Nursing (BSN) contributes significantly to the quality of care. Toward that end, this position requires a BSN or a commitment to begin a BSN program within three years and obtain a BSN within five years of employment.
For internal applicants only: This BSN requirement does not apply to Registered Nurses hired before April 1, 2014 and does not impede the ability to transfer internally for those working on a BSN who were hired after April 1, 2014.
Apply Here
PI190250992
Preferred Years Of Experience:
2
Year(s)
Salary Range:
$
35.09
- $62.48
Employment/Position Type:
Full Time