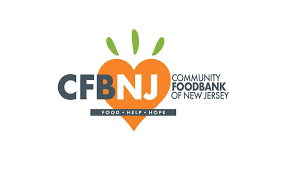 Hillside

,

New Jersey

07205
Job Description
The Community Food Bank of New Jersey (CFBNJ)'s Nutrition Educator is responsible for assisting in the successful implementation of the NJ SNAP Ed program, a grant funded nutrition education and physical activity-based program, in key communities within the state. Nutrition Educators work cross collaboratively with internal teams and external sites to support healthy communities. This role will report directly to a Senior Nutrition Educator and will be part of a team directed and overseen by a manager.
The ideal candidate is someone who can effectively coordinate and present evidence-based lessons on nutrition and health promotion to a wide variety of target audiences in low-income communities as well as initiate and develop community partnerships.?
Responsibilities include, but are not limited to:
Assist in meeting the grant funded nutrition education program goals by delivering health promotion efforts to target audiences that promote:
Living physically active lifestyles.

Making healthy food choices on a limited budget.

Decreasing the risk of nutrition related chronic diseases.
Assist in development, planning, and implementation of nutrition education and related activities for multiple programs, including Direct Nutrition Education interventions and Policy, Systems & Environmental Change interventions targeting youth, adults and seniors.?

Assist in the proper documentation, tracking and organization of program data, including outreach and implementation activities and material use.?
Participate and assist in the planning of team/regional/ SNAP-Ed all-staff trainings as requested.?

Represent the program and CFBNJ and participate in local and/or regional coalitions and community events as requested.?


Apply Here

PI217845223
Employment/Position Type:
Full Time