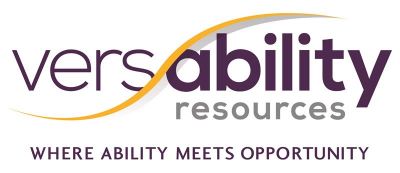 Hampton/Newport News, VA

,

Virginia
Job Description
Summary
The Direct Support Professional is responsible for providing rehabilitative services and supports to adults with disabilities within a multi-task environment which may include community living, day support, and pre-vocational and vocational settings.
Primary Responsibilities
Assists the Manager with the development and implementation of plans documenting/calculating individual with disability program data in support of their plans through plan reviews and training
Maintains accurate notes on no less than a daily schedule
Provide direct support to assigned individuals. This may include skill building, assistance with basic needs, self-advocacy training, communication assistance, vocational training and various rehabilitative services and supports
Upon successful completion of VersAbility's Medication Certification, administers medication
Directly responsible for assisting individuals in meeting personal needs, such as eating, personal hygiene (including using the toilet and cleaning themselves and their surroundings afterwards). Supervise and support individuals in doing as much as possible for themselves
Respects and supports the rights, responsibilities, privacy and dignity of individuals with disabilities
Completes written reports as necessary. Examples are; Incident, Injury, Seizure, and Vehicle Accident reports
Responsible for following behavior plans and using adult, positive behavior interventions and supports. May be required to use Non-violent Physical Crisis Intervention as a last resort when the individual's behavior endangers the safety and/or well-being of themselves or others
In emergency or medical situations, provide First Aid, CPR, and/or Non-violent Physical Crisis Intervention as needed
Maintain accurate, legally compliant daily attendance, time and other records for assigned individuals where applicable and in strict compliance with local, state and federal law
Assure daily organization and cleanliness of area
Directly responsible for own health, safety and security and the health, safety and security of assigned Individuals and visitors
Directly responsible for maintaining all certification and training requirements
Adhere to all policies and procedures of VersAbility Resources
May be required to transport individuals and to physically assist individuals into and out of transportation
Provide support for community integration efforts and HCBS Rights Compliance
Other duties as assigned
COVID-19 Considerations: Proof of COVID-19 vaccinations is required for employment. Masks are required.
Qualifications/Skills & Knowledge Requirements:
Ability to foster positive relationships
Ability to meet medical needs of individuals
Ability to meet psychological needs of individuals
Ability to multitask
Ability to manage work/priorities
Skill with written communication
Skill with oral communication
Skill with interpersonal relationships
Education:
High School Diploma or G.E.D. Specific rehabilitative education or training beyond high school is preferred. A degree in Psychology, Rehabilitative Services or Social Services is optimal.
Experience:
Three years successful work experience with people with developmental disability is preferred or a combination of education and experience.
Environmental:
The incumbent may work in a variety of settings including, but not limited to; an industrial production setting under a variety of conditions including an office environment, and industrial production facility, warehouse, and outdoors.
The work requires some physical exertion such as long periods of standing; walking over rough, uneven, or rocky surfaces; recurring bending, crouching, stooping, stretching, reaching, or similar activities; recurring lifting of moderately heavy items such as personal computers and record boxes.
The work may require specific, but common, physical characteristics and abilities such as above average agility and dexterity. Must be able to lift at up to 50 lbs., bend through a full range of motion, and stand for extended periods of time.
About VersAbility Resources
VersAbility Resources has been supporting people with disabilities of all ages and their families for more than 65 years. We are a non-profit, serving 1,600 individuals with disabilities each year through early childhood, community living, day support, and five different employment programs ranging from supports for high school students with disabilities to adults with disabilities. We serve the entire Hampton Roads region and the 10 counties on the Middle Peninsula.
With a budget of $47 million and over 1,000 employees, we are a major business and employer. We subcontract with disability-serving agencies across the country to fulfill two nationwide federal contracts, creating over 300 jobs for people with disabilities across the globe. We are a capable business partner, engaged in federal contracting, manufacturing, packaging, X-ray and document scanning, order fulfillment and more.
Our Vision
We envision a world where people with disabilities enjoy dignified, productive lives of their choosing as fully accepted members of society.
For more information, visit: www.versability.org.
VersAbility Resources is an Equal Employment Opportunity/Affirmative Action employer: EOE/M/F/Disability/Vet/Drug Free Workplace
For any employment related questions, please email us at wehire@versability.org
Apply Here
PI180659615
Education Required:
High School
Salary Range:
$
15.25
- $20.18
Employment/Position Type:
Full Time