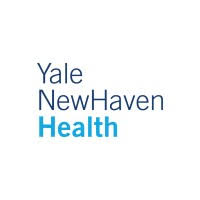 New London

,

Connecticut

06320
Job Description
Requisition ID: 43651
Location: New London, Connecticut
Category: PHYSICIANS
Position Type: Full Time Benefits Eligible
Department: LMP Cardiology NL
Scheduled Hours: 40


Overview

Northeast Medical Group Cardiology

Cardiologist Physician, New London, CT

Northeast Medical Group (NEMG) was established with the goal of integrating physicians across Yale New Haven Health System in a single group practice that offers enhanced collaboration, improved clinical quality and better practice management resources. Since 2010, community and hospital-based physicians and mid-level practitioners have benefited from our affiliation with the region's five leading hospitals: Bridgeport, Greenwich, Yale New Haven, Lawrence and Memorial, New London and Westerly. Our commitment to them is to provide excellence in service with compassion and sensitivity to their needs and the patients they serve. NEMG enjoys clinical partnerships and has over 1000 practitioners on our medical staff.

We are seeking BC/BE Cardiology Physician to join an established inpatient and outpatient practice in New London, CT.

Our opportunities provide the following:

Flexible schedule to ensure work/life balance
Leadership opportunities
Academic opportunities
Collegial and supportive environment with access to resources and specialists across the continuum of care
Full suite of practice management services that allow physicians to focus on patient care
Employment model with competitive compensation with excellent benefit and retirement plans including a pension and matching 403B, vacation, CME, malpractice including tail coverage and more!
Located in the beautiful New England setting of New London County, the area is on the southeastern corner of Connecticut, which boasts wonderful family oriented residential communities. There is quick access to New York City and Boston with fabulous cultural opportunities, theater, orchestra, beautiful beaches and restaurants.
To be part of our organization, every employee should understand and share in the YNHHS Vision, support our Mission, and live our Values. These values - integrity, patient-centered, respect, accountability, and compassion - must guide what we do, as individuals and professionals, every day.
EEO/AA/Disability/Veteran
Qualifications
EDUCATION
(number of years and type required to perform the position duties): Degree of MD or DO with ABIM-recognized internal medicine residency (three years minimum) or ABFM-recognized family medicine residency (three years minimum). Complete a fellowship in Cardiology is required.
LICENSURE
Valid American Board certification in either internal medicine or family medicine and cardiology (if needed) prior to expiration Valid and unrestricted Connecticut medical license BLS certification Valid DEA registration and Controlled Substance Certificate
SPECIAL SKILLS
Knowledge of and ability to apply professional medical principles, procedures and techniques. Thorough knowledge of pharmacological agents used in patient treatment. Ability to effectively manage and direct medical staff support activities while providing quality patient care. Ability to receive detailed information and express and exchange ideas orally. Ability to perform under stress. Possesses excellent written and oral communication, listening and social skills. Ability to interact effectively with people of varied educational, socioeconomic and ethnic backgrounds, skill levels and value systems. Professionally performs in a tactful manner. Taps experience and uses independent judgment to plan and accomplish goals.
Additional Information
To learn more, please contact:
Natasha Rotella, In-House Physician Recruiter at Natasha.Rotella@ynhh.org or Call Direct at 203-502-6515
YNHHS Requisition ID
43651
Apply Here
PI190249534
Employment/Position Type:
Full Time