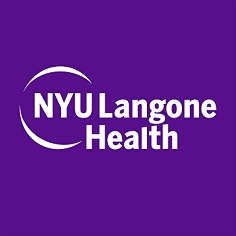 Job Description
NYU Grossman School of Medicine is one of the nation's top-ranked medical schools. For 175 years, NYU Grossman School of Medicine has trained thousands of physicians and scientists who have helped to shape the course of medical history and enrich the lives of countless people. An integral part of NYU Langone Health, the Grossman School of Medicine at its core is committed to improving the human condition through medical education, scientific research, and direct patient care. For more information, go to med.nyu.edu, and interact with us on LinkedIn, Glassdoor, Indeed, Facebook, Twitter and Instagram.


Position Summary:
We have an exciting opportunity to join our team as a Acute Care Speech Pathologist - Per Diem - Bellevue.


The department seeks a New York State and ASHA certified Speech Language Pathologist for a per diem (week day and weekend availability) position. The individual must possess a broad skill set in acute care speech-language pathology. Skill set must include competence and independence in clinical swallow evaluations. The position requires experience and knowledge of trach patients as well as evaluation of Passy Muir Speaking Valves. Experience with objective swallow evaluations (MBS/FEES) and evaluation and treatment of patients with head/neck cancer is preferred.
Job Responsibilities:
Develops, implements, amends, evaluates and plans speech-language pathology treatment programs according to changing communication needs and requirements. Uses medical, psycho-social information results of SLP evaluation and patient stated goals to develop realistic plans for patients. Provides clear rationale for all aspects of treatment plan, re-evaluates and amends plan as necessary. Monitors and reassesses functional and clinical programs in a complete manner. Anticipates and plans for discharge. Informs supervisor of changes in patients program to insure coordination of total program.
Conducts group and individual therapy sessions. Implements plan in individual/group sessions appropriately orients patient caregivers to SLP treatment and interprets SLP role. Establishes/ maintains accepting climate for expression of feelings. Uses flexibility and creativity in task design for group or individual sessions and permits patient control and choice as much as feasible.
Documents treatments rendered and patient attendance accurately and in accordance with departments protocol. Maintains clinical documentation according to Departmental P&P manual. Completes concise, accurate and timely documentation and keeps patient documentation confidential. Follows insurance (e.g. Medicare) guidelines for documentation. Provides verbal reports at staff meetings that are clear, concise, and relevant to ensure representatives at team meetings are well informed. Maintains active/cooperative dialogue with peers and other members of the rehabilitation team regarding shared patients.
Interprets assessment findings to patient and family in a timely fashion and provides information to patient /family re: nature of SLP, course of recovery, psycho-social impact. Provides information regarding access to SLP services. Engages family in ongoing treatment planning, training re: techniques to improve communication function. Involves caregivers (as necessary) in planning for treatment termination. Provides opportunity for expression of feelings regarding the SLP disorder. Provides information regarding community resources (support services, web sites, etc.).
Effectively assesses patients communication function and abilities. Effectively screens patient for identification of SLP assessment needs and assigns accurate FIM and WEE FIM ratings. Uses medical and social history to determine constraints on evaluations. Demonstrates thorough patient/family interviewing techniques to determine functional communication, establish patients understanding of SLP goals for treatment, recovery expectations and desire for SLP treatment. Conducts SLP evaluation according to P&P manual. Confers with Acting Director or Pediatric Supervisor regarding recommendations for patient management. Contacts referring MD to report evaluation findings once necessary.
Demonstrates continued proficiency in skills required to treat assigned patient population.
Performs other duties as assigned.


Minimum Qualifications:
Master's degree in Speech-Language Pathology
CCC-SLP form ASHA
NY State license in Speech Pathology
Continuing education required NYS for maintaining licensure
Acute care swallowing experience required
3+ years of experience
Preferred Qualifications:
NYS Certification as Teacher of Students with Speech and Language Disabilities (TSSLD)


Qualified candidates must be able to effectively communicate with all levels of the organization.

NYU Grossman School of Medicine provides its staff with far more than just a place to work. Rather, we are an institution you can be proud of, an institution where you'll feel good about devoting your time and your talents.

NYU Grossman School of Medicine is an equal opportunity and affirmative action employer committed to diversity and inclusion in all aspects of recruiting and employment. All qualified individuals are encouraged to apply and will receive consideration without regard to race, color, gender, gender identity or expression, sex, sexual orientation, transgender status, gender dysphoria, national origin, age, religion, disability, military and veteran status, marital or parental status, citizenship status, genetic information or any other factor which cannot lawfully be used as a basis for an employment decision. We require applications to be completed online.
If you wish to view NYU Grossman School of Medicine's EEO policies, please click here. Please click here to view the Federal "EEO is the law" poster or visit https://www.dol.gov/ofccp/regs/compliance/posters/ofccpost.htm for more information. To view the Pay Transparency Notice, please click here.
JOB REQUIREMENTS: <img height=1 width=1 border=0 src=https://nyu.contacthr.com/90394788.jpg /> To apply for this position, please copy and paste the following link into your browser address bar: https://nyu.contacthr.com/90394788
Employment/Position Type:
Full Time